We are taking precautionary measures to maintain banking services through the COVID pandemic. Our Airport, Bishop Street, and Hilo Branches are TEMPORARILY CLOSED until further notice. Please visit our COVID-19 page for more information.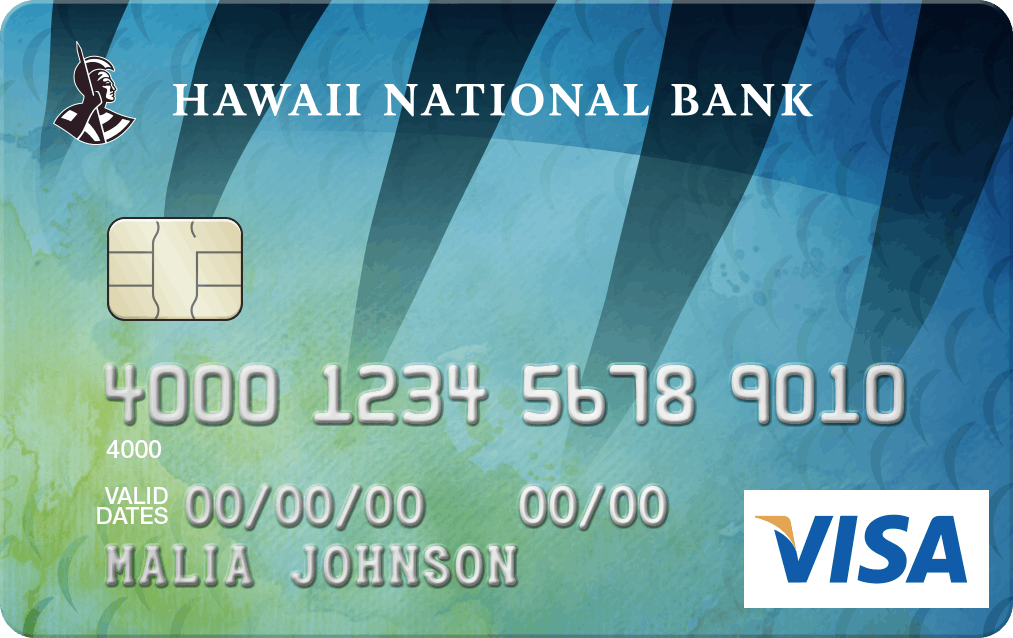 Secured Visa® Card
If you need to improve or re-establish your credit history,1 here's a great way to begin that process. With the Secured Card, you'll enjoy the convenience of credit including the option to carry a balance while earning interest on your secured savings account.
Special Offers
Receive a credit limit up to
$5,000
Build Your Credit
Provides an excellent opportunity for someone starting a credit history or for someone who has been turned down for a credit card.
Simply open a secured savings account that is pledged as security for your credit card account.

Merchants and retailers won't know your card is secured when you use it to make purchases.
Cardmember Benefits
Consumer Credit cards also come with a variety of important features, including: extended warranty coverage, auto rental collision damage waiver coverage and zero fraud liability.2 See Consumer Card Features and Benefits for a complete listing of all card benefits.
Minimum Requirements
Applicant must be 18 years of age, have a U.S. Address and a Social Security number. A minimum security deposit of $300 is required ($5,000 maximum).
*We may change APRs, fees, and other Account terms in the future based on your experience with Elan Financial Services and its affiliates as provided under the Cardmember Agreement and applicable law.
1 Late payments and going over the credit limit may damage your credit history.
2 Elan Financial Services provides zero fraud liability for unauthorized transactions.  Cardholder must notify Elan Financial Services promptly of any unauthorized use.  Certain conditions and limitations may apply.