Business Banking
Debit & Credit Cards
Earn rewards as you build your business. Our Hawaii business credit cards are accepted worldwide at participating merchants and ATMs, with easy account management via mobile banking and online banking.
Debit Card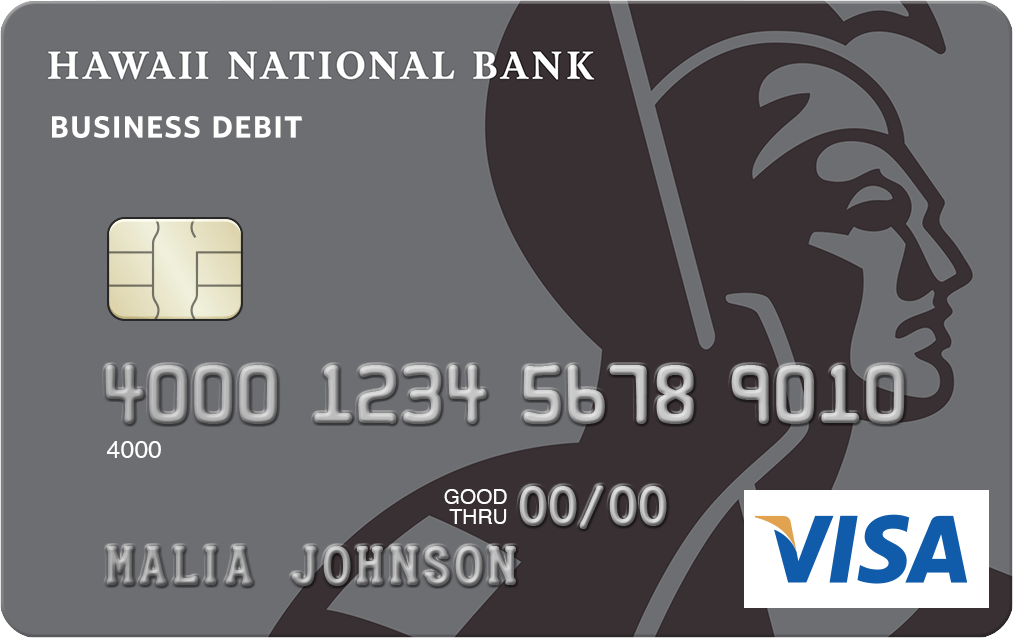 Visa Business Debit Card
With our Hawaii National Bank Visa Business Debit Card, make business withdrawals with no hassle. Payments are also deducted directly from your Checking Account for easy accounting.
Accepted worldwide at participating merchants and ATMs.
Accepted at PLUS® System and NYCE networks – POS or ATM terminals.
Additional cards available for employees with pre-set spending tiers and varying levels of ATM access.
Contactless
To activate your card, call:
1 (800) 290-7893
Download an application below or stop in at one of our branch locations to learn more.
Visa Business Credit Cards
Earn valuable rewards. Already an account holder? Log in here.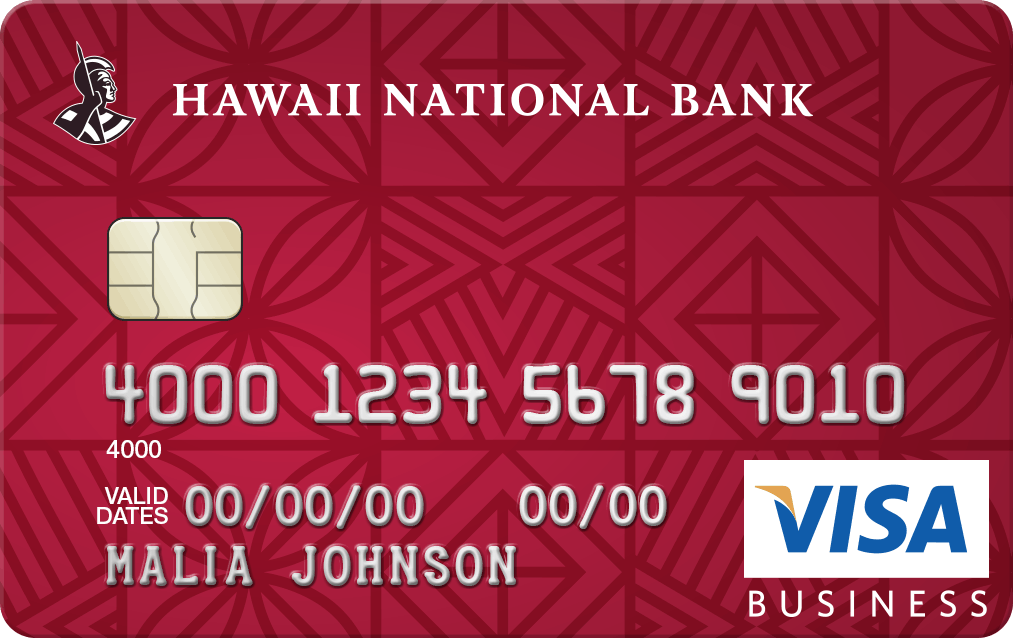 A Card That Works For Your Business
Choose from our popular business credit card options such as low rate, cash back or flexible rewards to find the one that works best for your business.
No matter which card you choose, your business will benefit from important features like:
• Free online expense reporting tools.
• No fee for additional employee cards.
• Mobile payment capability for added convenience.
• Zero Fraud Liability.* You won't be liable for fraudulent purchases when your card is lost or stolen.
• Cardmember Service available 24 hours a day/365 days per year.
* Elan Financial Services provides zero fraud liability for unauthorized transactions. Cardholder must notify Elan Financial Services promptly of any unauthorized use. Certain conditions and limitations may apply.
The creditor and issuer of these cards is Elan Financial Services, pursuant to a license from Visa U.S.A. Inc.
Mobile Wallet
Add your Hawaii National Bank debit or credit card to your Apple Pay, Samsung Pay, or Google Pay Mobile Wallet, and easily make secure purchases in mobile apps, online and at any store accepting mobile payments.
Convenient access to your payment cards in one place, on the go.
Each transaction is secure - your card number is not stored on your device. You are also not responsible for fraudulent purchases.
Conduct contactless payments at terminals worldwide.