Hawaii National Bank has received recent reports of fraudulent phone calls that appear to come from an HNB phone number. We do not call customers to validate account/credit card numbers, and you should never provide password or PIN information over the phone or through text message. Please notify us immediately at (808) 528-7800 if you receive a suspicious call or text.
Personal Banking
Debit & Credit Cards
With tailored benefits and personalized 24/7 service, our Visa® credit cards are like having a personal assistant for your wallet.
Debit Cards
Effective February 28, 2021, we will no longer offer our Visa Debit Card rewards program. You will have until April 30, 2021 to redeem points here.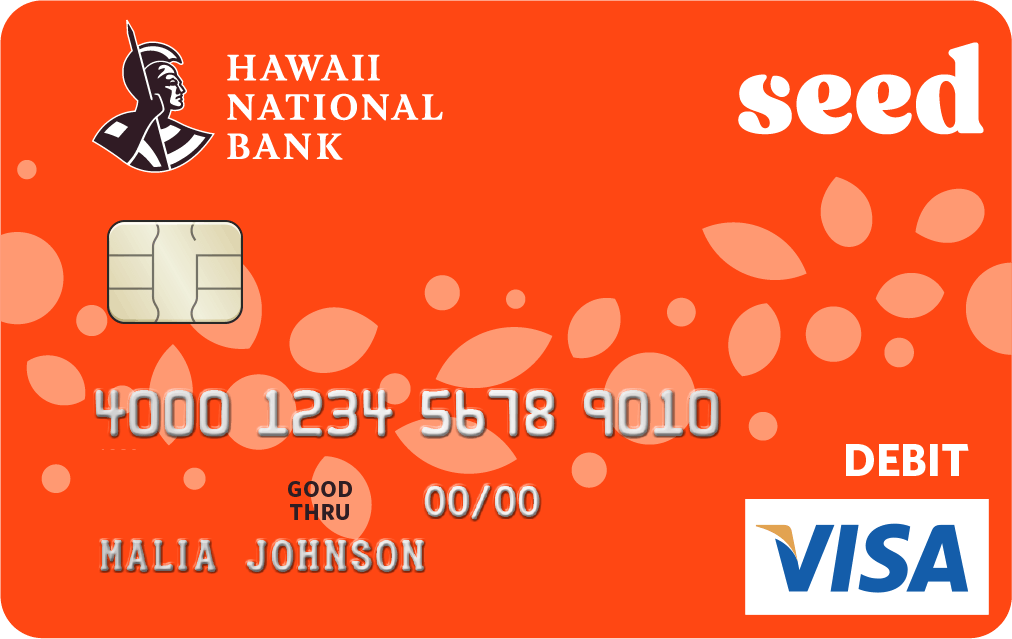 Seed Kids Debit Card
A debit card for kids managed by parents. Safe, secure and shared, Seed enables kids under 18 to grow their financial independence.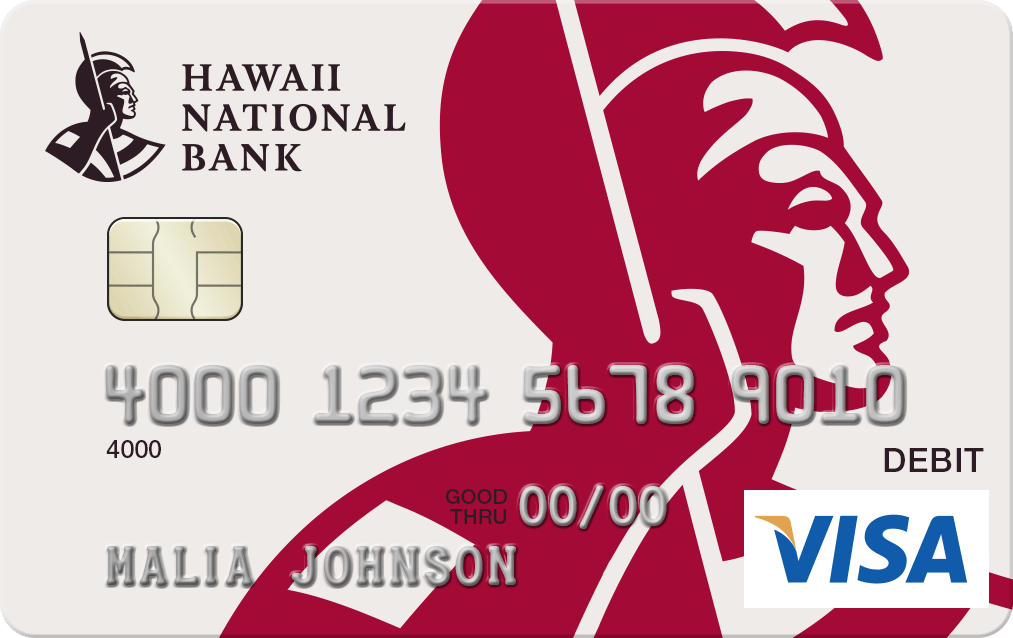 Visa Consumer Debit Card
With our Hawaii National Bank Visa Consumer Debit Card, make no-hassle payments and withdrawals that are deducted directly from your checking account.
Can be used through the PLUS® System, STAR

SM

, and Jeanie networks – POS or ATM terminals.
All newly issued and replacement cards from March 1, 2021 will include a contactless feature.
To receive an application:
Stop in at one of our branch locations.
To activate your card, call:
1 (877) 723-5111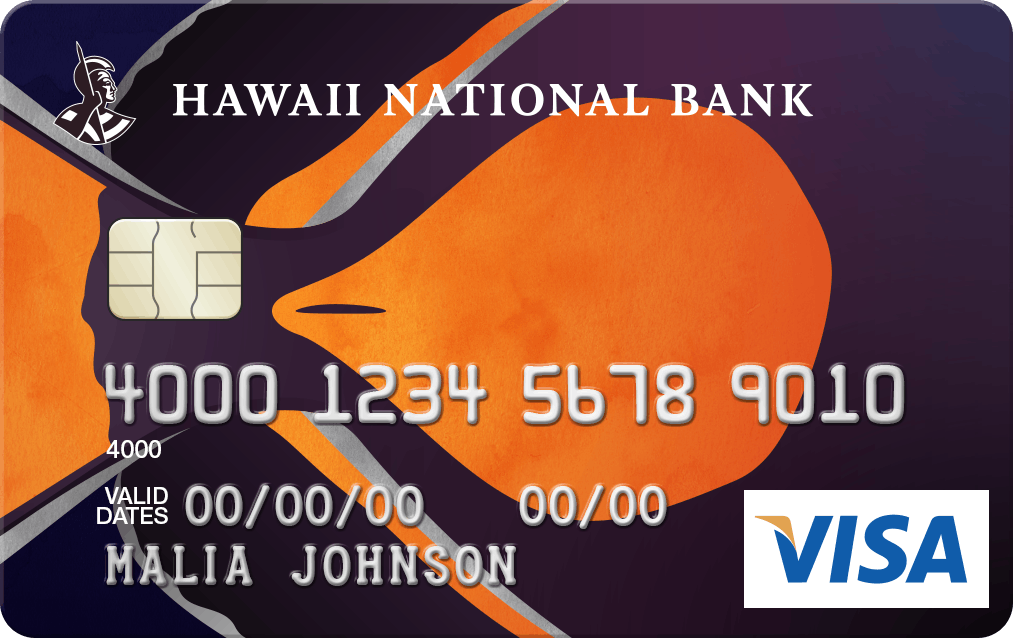 Build Credit, Earn Rewards, and More...
Choosing the right credit card is easier than ever. Whether you want to pay down balances faster, maximize cash back, earn rewards or begin building your credit history, we have the ideal card for you!
No matter which card you choose, you'll enjoy important features like:
• Convenient and Flexible Purchasing Power. Accepted at millions of locations worldwide.
• Mobile purchasing capability for added convenience.
• Zero Fraud Liability.* You won't be liable for fraudulent purchases when your card is lost or stolen.
• Cardmember Service available 24 hours a day/365 days per year.
• Plus much more!
Building Your Credit - 18 and Beyond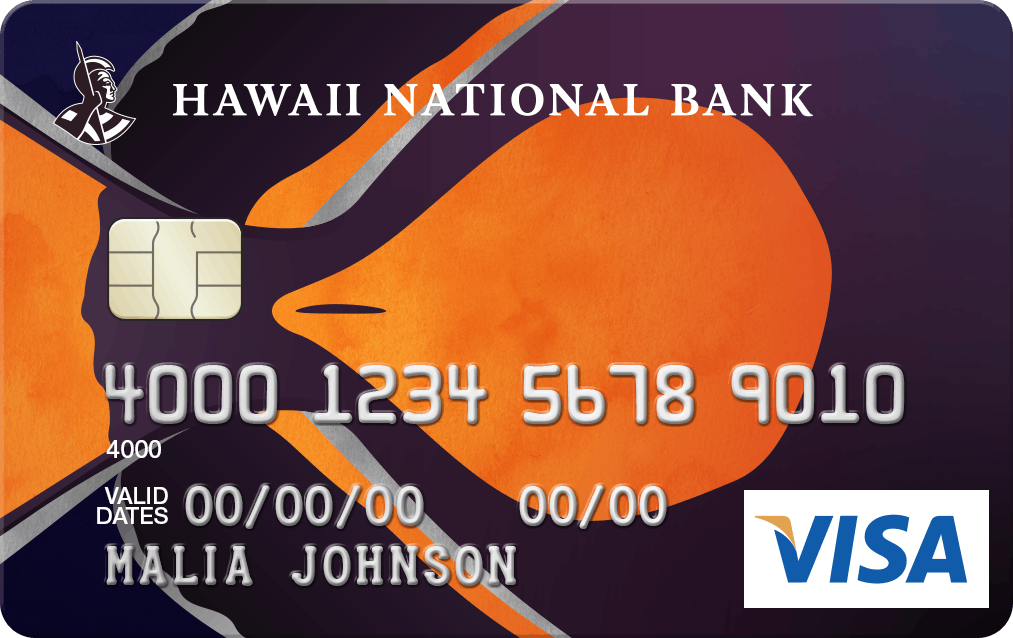 At Hawaii National Bank, we want to help you reach your financial dreams at every phase of your journey. If you want to build your credit score, think about applying for our College Real Rewards Card, a card designed for young adults transitioning into the next phase of their life.
Applicant must be 18 years of age and have a U.S. Address and Social Security number.
To Apply, please contact us directly.
* Elan Financial Services provides zero fraud liability for unauthorized transactions. Cardholder must notify Elan Financial Services promptly of any unauthorized use. Certain conditions and limitations may apply.
The creditor and issuer of these cards is Elan Financial Services, pursuant to a licenses from Visa U.S.A. Inc.